Investment Week's Jayna Rana scoops 'AIC Trade Journalist of the Year' for second year in a row
October 6, 2017
Investment Week's Jayna Rana has won the 'AIC Trade Journalist of the Year' award at the Association of Investment Companies (AIC) annual Media Awards.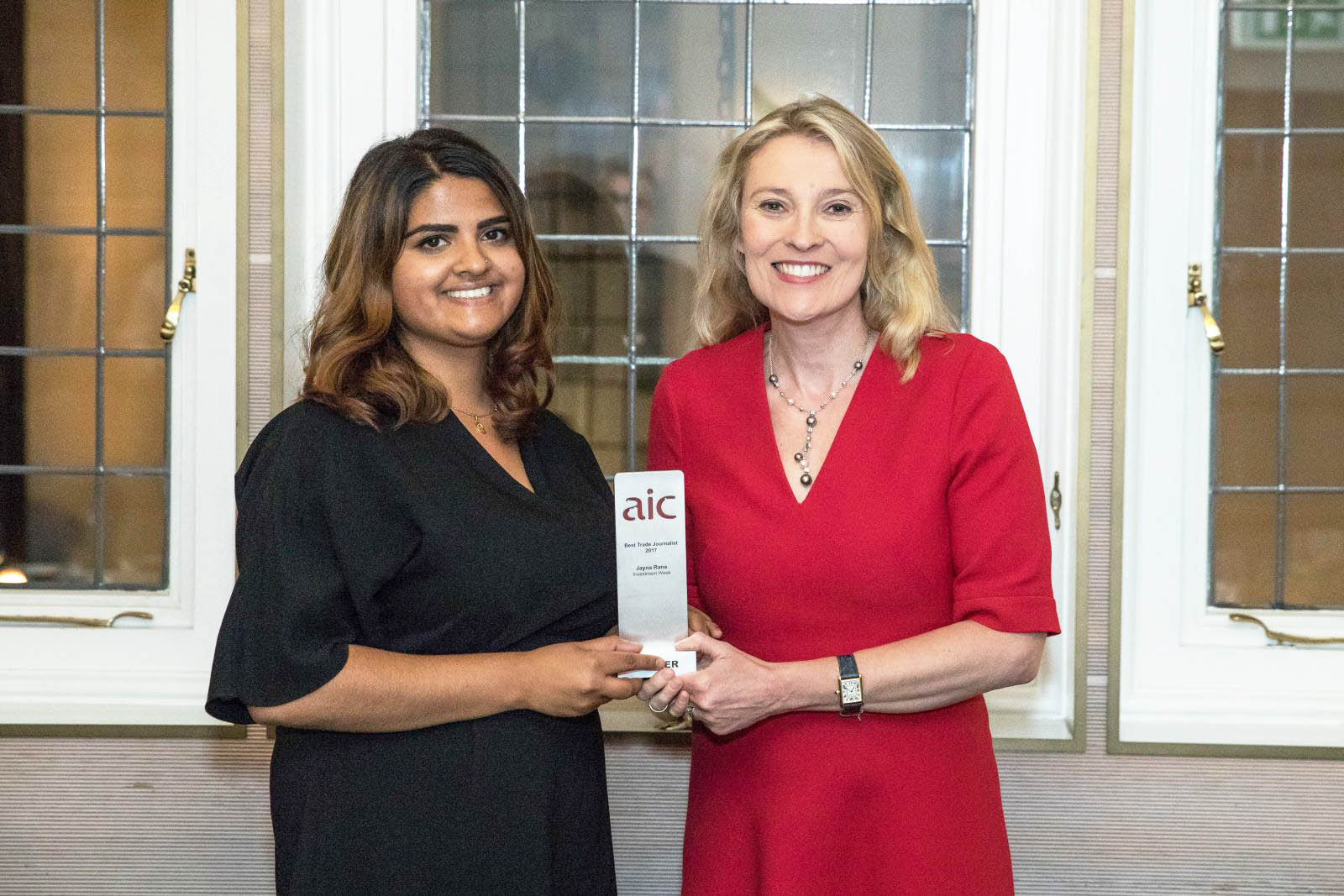 The Association of Investment Companies (AIC) announced the winners of its annual Media Awards on the 28 September 2017. Voted for by AIC member companies and brokers and analysts, the AIC Media Awards recognise the journalists who have best educated investors and financial advisers about investment companies.
Commenting on the awards, Ian Sayers, Chief Executive of the Association of Investment Companies (AIC), said: "These awards celebrate those journalists who best educate financial advisers and private investors about investment companies. With arguably more news available to investors through a wider variety of channels than ever before, the need for information to be communicated in a clear and engaging way is vitally important. Many congratulations to this year's winners who provide such valuable help to those wanting to know more about investment companies."
Kevin Sinclair, Group Publishing Director at incisive Media said of Jayna's win "This is the second year in a row that Jayna has picked up the award for best trade journalist from the AIC, which in itself is a great accomplishment. When you consider that its voted on by the association member's, it really is confirmation of what we at Investment Week know only too well; that Jayna is a journalist of the top order. She thoroughly deserves this recognition for all her hard work, expertise and attitude. The hat-trick is on for 2018!
Investment Week is the UK's leading media brand published by Incisive Media, delivering the latest investment news, analysis and opinion for wealth managers and UK funds.
---
Share: