Exclusive interview with Events Director, Simone Broadhurst one year on from winning the Grand Prix award for outstanding contribution at the PPA Connect Awards 2016
October 11, 2017
Incisive Media swept the board at the 2016 PPA Connect Awards, securing an impressive four gongs on the night, including the Grand Prix award for outstanding contribution. One year on, we speak to Simone Broadhurst, Events Director at Incisive, who tells us how Incisive achieved its success, and what's next on the agenda for live events.
This interview with Simone was originally conducted by PPA. You can view the original article here.
—
Incisive won four awards at last year's PPA Connect Awards, including the Grand Prix award for outstanding contribution. What is it about the Incisive event portfolio, and its team, that make it worthy of this level of success? What makes it special?
Our event portfolio has real heritage, founded on rich and solid media brands that have dominated their market since launch. The jewels in our crown have stood the test of time while we've been agile along the way and launched highly targeted events in new niches.
We put customers first, always – that's essential. Secondly, we know our markets like no other and thirdly, we have a superb systematic approach and delivery processes. The result we aim for is over-delivery, whether you are a sponsor, delegate or speaker. We aim to provide an exceptional event experience. When we recruit it's with this in mind, result being we attract good talent, nurture it and make it even better. And this creates a supremely talented team from the bottom up which we always provide opportunity to – we pride ourselves on developing talent.
We don't think about ourselves as being special, perhaps some people looking in from the outside might think we do, but we're actually a pretty modest business which is simply proud to do a good job for our clients, the industry and, perhaps most importantly, our own professional pride.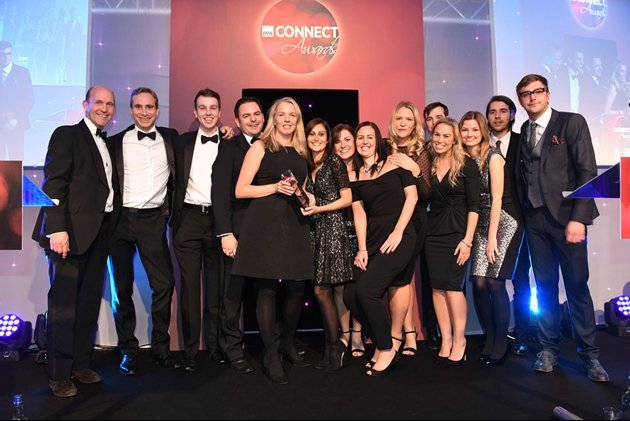 —
What's changed with Incisive's events portfolio in the last 12 months? Is there anything that's changed radically, for the better or worse? Has it grown significantly, or been streamlined?
We rationalised the business to concentrate on our core markets by divesting the Risk and Insurance portfolios. We're a smaller business for the time being but focusing on our core markets and products. It's been a breath of fresh air, smaller focused teams which are brand aligned and communicating more than ever, showing more creativity and innovation and, most importantly, now being nimble enough to execute growth ideas quickly. This year we launched more than 20 new conferences and awards programmes and for an SME that's pretty impressive – we're punching above our weight again.
We have just moved into our new offices in Covent Garden; everyone has contributed towards the design and planning, so the result reflects who we are now. We genuinely feel that these are exciting times for the business and are really proud of the modern space we now occupy.
—
It feels like a very challenging time out there at the moment for live events. How do you think the changes at Incisive reflect what's going on in the wider events sector/wider publishing sector?
There are always challenges, business media is not an easy place to be. Clients launching their own events is a challenge at the moment, though I think once they realise how tough it is and the reward does not match the effort or expenditure I predict that this will retreat as a threat – either that or we're going into Fund Management!
The Inducement Act is not making things easy as financial services businesses retreat into a world of caution, but again I remain optimistic we can turn this into a positive for our business – but we're not going to tell you how we're doing it!
The internet at times also doesn't help, teaching marketers about cost not value. Events will always have a brand led and subjective element to them which is hard to measure and not often appreciated in b2b media.
"There will always be a place for live events – they feed the human need to connect"
—
What is the future of events? Where does the opportunity lie for Incisive's future success?
There will always be a place for live events – they feed the human need to connect. They may change over time and integrate with online but they fundamentally feed a business need and genuinely are the best way for businesses to connect, build relationships and ultimately make sales. We will carry on doing what we do best which is listen to the markets and their challenges then try and innovate to create new event solutions. We will look for new launch opportunities at home and across the globe.
—
What do you find the most challenging thing about working in events in general?
Most challenging is simple: finding good, motivated sales people – the kind of person that can communicate multiple messages and sell across a portfolio while genuinely answering a client's needs.
—
What makes working in events specifically within the business media/publishing world, rewarding?
It's a unique mix of diversity, complexity and subtlety – we have multiple ways to engage the market. It's more rewarding in the short term because of this and in the longer term it's more satisfying because you develop a deeper industry knowledge, binding you to clients and increasing retention. There's also a more compelling ROI when we add lead generation into the mix and after all, each client wants to know it will increase sales and improve the top and bottom line.
—
You've been at Incisive Media since 2000. What's your favourite memory from working in the Incisive events team over these past 17 years?
My favourite memory stretches back to the British Insurance Awards at the Royal Albert Hall in 2013. We took a major risk and changed the entertainment style and format. We had no idea how it would be received by what can be a traditional audience. The Human League took to the stage before dinner and amazingly all 2,000+ attendees stood up and started dancing. We hoped for a positive reaction but didn't expect it to work so well – personally I was delighted. In a different way, I also remember the individual joy of each promotion we award. Seeing those people now achieving success both at Incisive and beyond always makes me happy and proud.
– END –
---
Share: