All souls

welcome
Soul; adjective Soul or psyche (Ancient Greek: ψυχή psykhḗ, of ψύχειν psýkhein, "to breathe")
For us, the word soul represents 'the breath'. Soul comprises the character, perception, reason and thinking of a living human being. It is what makes us unique and completes our existence. It is our passion, our strengths and weaknesses, our character and what makes humans!
At Incisive Media, we appreciate your uniqueness, we appreciate your soul, and we're looking forward to welcoming you. 
Gender

empowerment
We are committed to fostering a fair and equitable place of work for all genders. Our early adoption of a flexible working culture gives our people the ability to effectively balance their professional and personal lives.
Simultaneously, we have been voluntarily working on our Gender Pay Gap ensuring that we are monitoring any gaps and developing strategies to eliminate them, should they arise. We are proud that our gender pay gap is significantly below the national average, and it is testament to the efforts Incisive Media has made to ensure that it is a fair and equitable place of work for everyone.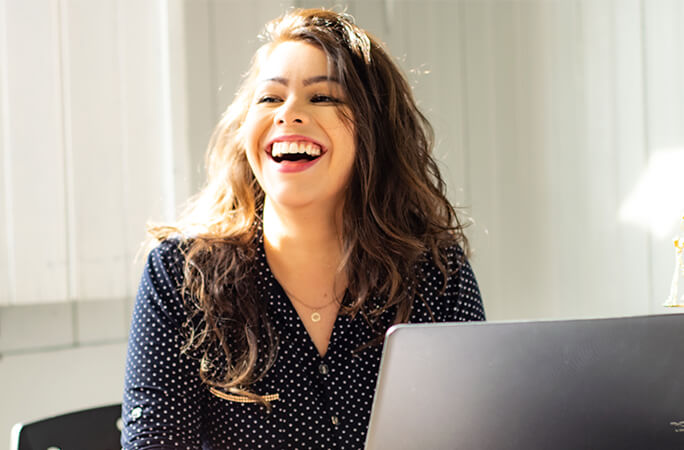 Ethnic & cultural

empowerment
We have always been proud of our culture and we are committed to ensuring that this is reflected in our demographics. We want to be as Ethnically, Culturally and Socioeconomically diverse as London.
We are committed to challenging the status quo and ensuring that everyone has an equal voice in our organisation. Our Diversity and Inclusion strategy touches all areas from recruiting to managing and developing. It is imperative for our employees to feel comfortable with their ethnical and cultural identity in the work environment as much as they do at home.
Empowering

LGBT team members
It is our main priority to provide psychological safety to all of our employees. We want everyone to feel respected and be treated fairly regardless of their sexual orientation or sex.
Every year since 2019 we have been supporting and joining Pride in celebrating the diversity of the LGBTQ communities, and we grasp the opportunity on that day to celebrate with our employees the right to be different, the right to be you!
Additionally, we've been working on various projects like our collaboration with LGBT Great aiming to promote and accelarate progress of the LGBTQ+ agenda across the investment, pensions, wealth management and savings industry.
Does this mean that we are done? No, far from it; this is a constant and ongoing commitment.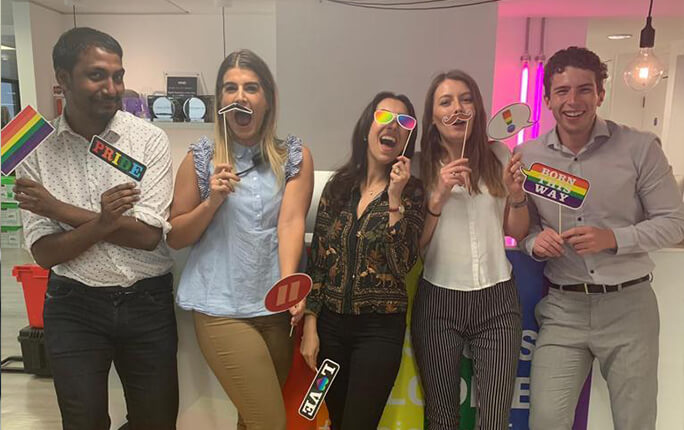 Our
commitment

to change

Change is never easy and straightforward so we have enlisted support from experts in the field which will help us take the right steps.  We are proud to have teamed up with Inclusive Employers, the experts in Diversity and Inclusion and the leading membership organisation which assists employers to build Diverse and Inclusive workplaces, through consultancy, training and support.

This is a continuous journey and with everyone's input we'll make Diversity & Inclusivity an everyday reality!